NEoN #09, "Landscaped Playground" is ready -「ランドスケープ・プレイグラウンド」展の準備完了!
2010.11.09 Tuesday 16:27
Aki Scottish Characters from Dundee are all ready, we'll open the gallery door soon!
ダンディ・シティに滞在制作してきたの私のスコットランド・キャラクター作品たちがHMCギャラリーにて完成。
The LAW HILL character -「ロウ・ヒル」の丘のキャラクター: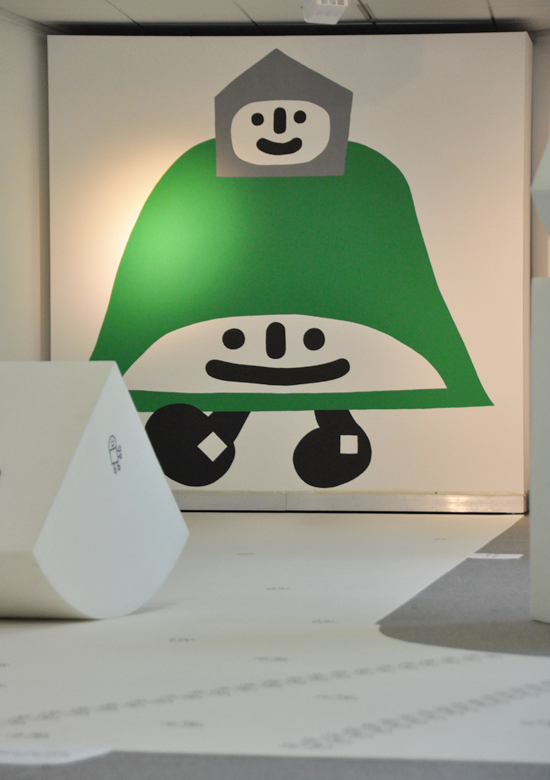 From the top of our HMC gallery, we see the respectful LAW HILL in the distance ...
私たちのHMCギャラリー最上階からはダンディ市民たちの皆の誇りである「ロウ・ヒル」の丘の頂上が望むことができます。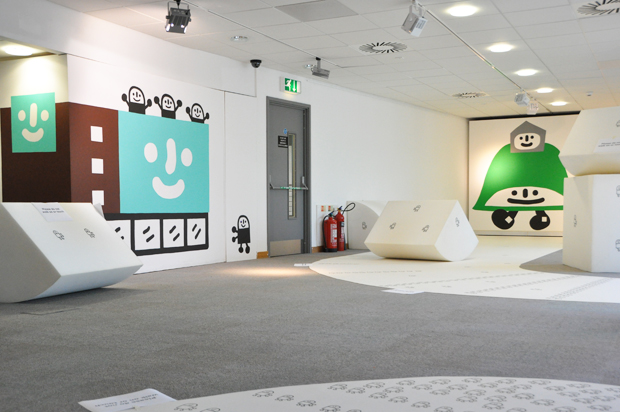 At the reception, the festival logo welcomes you ! - ギャラリー受付ではフェスティバルの特大ロゴがお出迎え: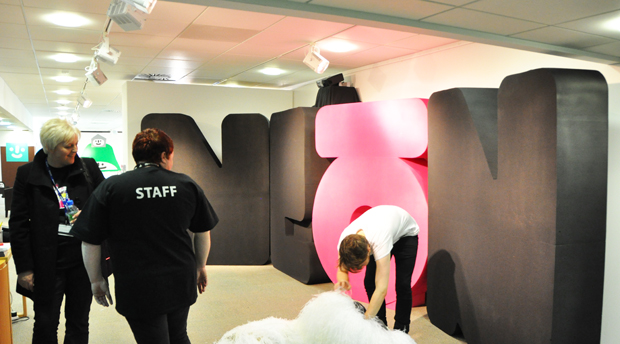 And we prepare the digital guestbook for visitors - 来場者の皆さんも自由に書けるデジタル・ゲストブックの準備: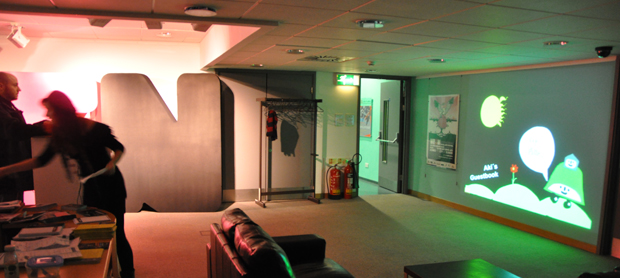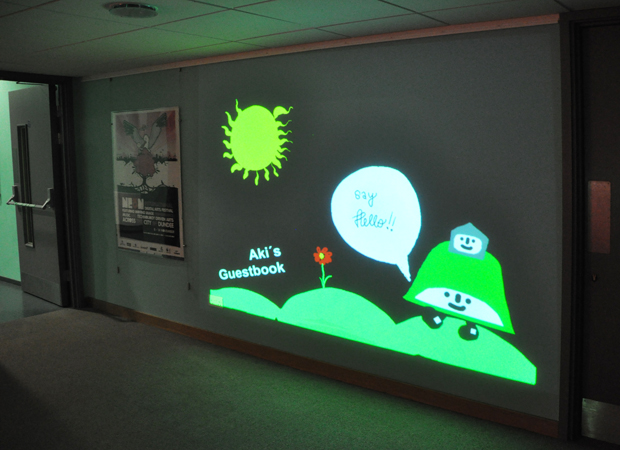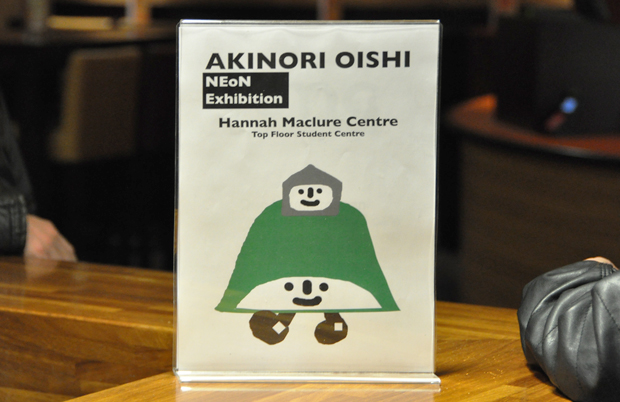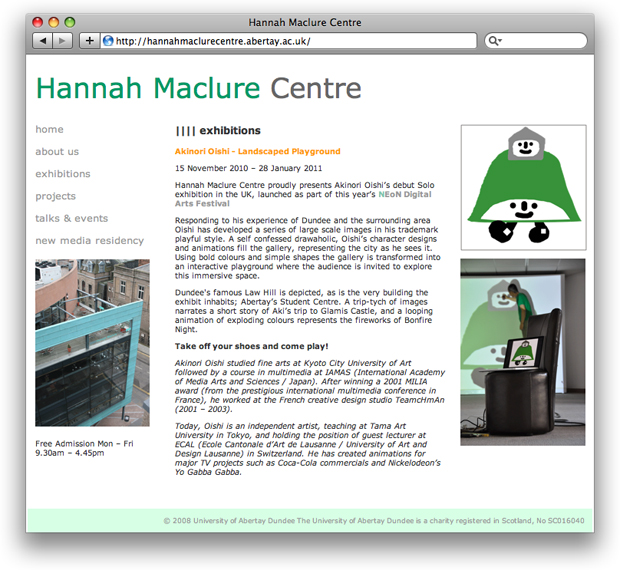 The NEoN festival presents :
Akinori Oishi "Landscaped Playground"
15 November 2010 - 28 January 2011
HMC / Hannah Maclure Centre
University of Abertay Dundee Top Floor
Abertay Student Centre 1 - 3 Bell Street
DD1 1HP Dundee City / Scotland UK